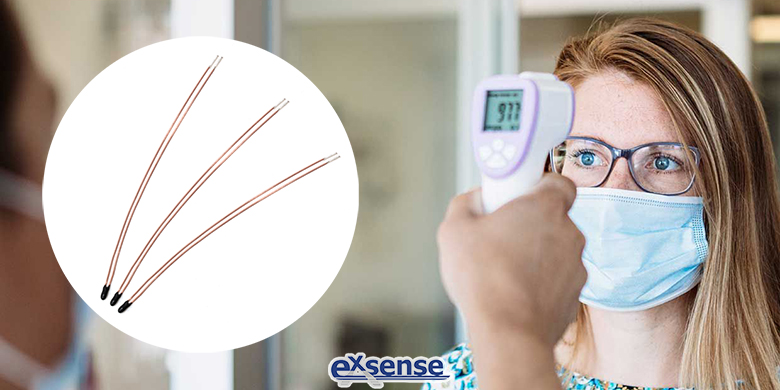 Since the outbreak of COVID-19, the forehead thermometer has become one of the necessary temperature measurement tools for families, self-employed households, schools, companies and other public places. IT series miniature insulated leads NTC thermistor of EXSENSE Electronics Technology Co., Ltd., plays the role of temperature monitoring, temperature protection and temperature compensation in forehead thermometer, which can assist the daily work of the forehead gun better.

It is well known that there are subtle differences in body temperature at different ages. Even what appears to be a small difference in value, which may have unintended consequences. Therefore, the ability to accurately measure the temperature is one of the qualifying criteria for the forehead thermometer, which is dominated by the miniature insulated leads NTC thermistor.

Generally, the forehead thermometer is composed of housing, display screen, PCB, loudspeaker, miniature insulated leads NTC thermistor. NTC thermistor is installed in the opening of the enclosure to detect ambient temperature, which helps to collect temperature data more accurately. In addition, an infrared distance sensor is used inside the forehead thermometer to detect the measured distance and avoid incorrect measurement. At the same time, the forehead thermometer usually has a built-in ambient temperature sensor to compensate for readings. The selector switches of Degree Celsius and Degree Fahrenheit are usually placed inside the battery compartment to prevent misoperation.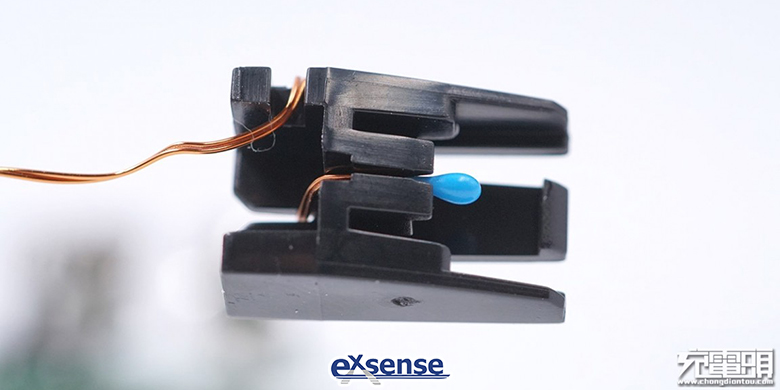 At present, the forehead thermometer on the market is usually with the IT series miniature insulated leads NTC thermistor produced by EXSENSE Electronics Technology Co., LTD., which can monitor temperature and protect temperature better. In addition to the function of measuring body temperature in seconds, most of the forehead thermometer also has the function of age stage selection, sound switch function and night light display function, which can make the body temperature test more accurate, use more quiet and comfortable, and protect patients better.